Cindy Parish
American Dream Retirement Advisor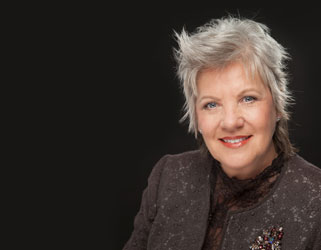 phone: 708-466-0146
email: cindy@americandreamretirement.com
Cindy Parish has years of experience in the financial service industry. Previously, Cindy was a business professional and consultant/Director of Business Development for companies in the Chicago area where she mentored young entrepreneurs for over 15 years.
With Cindy's hard work and determination she was able to establish financial goals for the companies she represented and implemented strategies that ultimately lead to the success of these companies.
American Dream Retirement is pleased to have Cindy on board and admires her excellent work ethic. Cindy is very dedicated and acknowledges the importance of keeping her clients hard earned money safe. Cindy's warm disposition along with her professionalism allows her clients to Feel comfortable and secure. Cindy goes the extra mile to make sure her clients are well taken care of. She is fully committed to making sure her clients reach their financial goals without risk, and more importantly that her clients feel safe and secure with her recommendations. You will always find a warm smile when you see Cindy behind her desk! She listens carefully to her customers concerns and generates a good plan of action in their retirement. She knows how to overcome obstacles and takes a very positive approach to life in general.
Cindy grew up in Oak Lawn and learned from her dad and mom the tricks of being a successful business owner. Cindy was well informed with what hard work accomplished and how that hard work lead to a successful retirement for her parents. Cindy attended Western Illinois University and Arizona State University; she currently resides in Oak Forest and has been married for over 30 years. She has two grown sons, Cullen and Cory.
When Cindy is not busy at work she enjoys the outdoors, including cycling, traveling and attending to her flower garden. When indoors you can find Cindy in the kitchen either trying a new recipe or making one of her famous well known dishes!