Debbie Karlsson
Owner/Advisor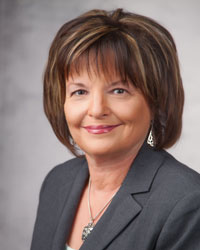 phone: 815-693-3551
email: Debbie@AmericanDreamRetirement.com
Debbie is the owner of American Dream Retirement Solutions, Inc. and has spent the last 18 years in the financial service industry. As a granddaughter of two sets of grandparents that immigrated to America for a better life and a better way of providing for their family and their future, she is well aware of what the American Dream is all about and how to work on fulfilling that dream.
The most rewarding part of her career is helping pre-retirees and retirees in making important decisions on safe places to put their hard earned dollars with absolutely no risk. She acknowledges that her customers worked hard for those dollars and in turn wants their savings to work for them. Over the years she has developed wonderful, genuine relationships with her clients and has had the privilege of getting to meet and help their children and siblings as well. She thinks of many of her customers as family. She is enthused in the commitment of keeping her customers happy by being courteous and professional, and paying special attention to their needs. Debbie believes in servicing all of her clients personally. She is there to guide them through all of life's transitions, and is passionate about her partnership with her customers.
Debbie graduated from Eastern Illinois University in Charleston, Illinois with a BS in Psychology.
Debbie has been married for 32 years and believes a strong marriage is the foundation for success. She has two sons and a daughter that live in the Chicago area as well. In her spare time she loves to read, and in the winter months likes traveling to warmer climates. Debbie is a hockey fan and loves the Blackhawks. In the spring and summer months she spends as much time as she can in her flower garden. She also enjoys spending time with family and friends on a boat she shares with her husband in New Buffalo,Michigan. She loves relaxing with her dogs and enjoys taking them for long walks or romps in the woods. Debbie comes from a big extended Italian family which all taught her to appreciate cooking. She has been a volunteer for the Make A Wish Foundation for the last ten years. Debbie tries to take time daily to thank God for all her blessings.